Case Study: MHC x Meta's Groundbreaking Impact on Mental Health
The Mental Health Coalition with support from Meta, is proud to announce that it has measured a quantifiable positive impact on individuals' mental health, driving progress on one of the most important public health crises of our time. The initial findings signal that mental health content on social media can reduce stigma while increasing individuals' likelihood to seek resources, therefore positively impacting mental health.
---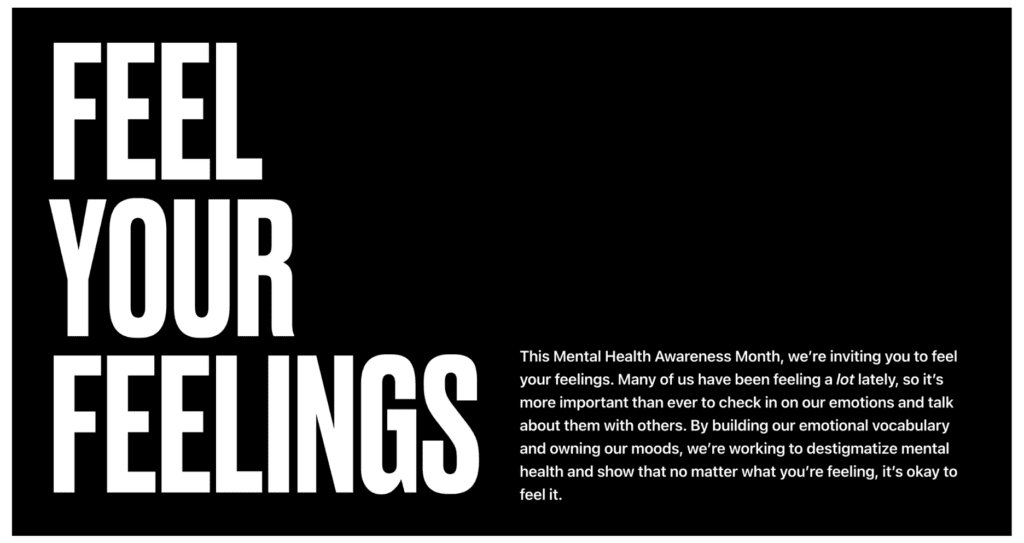 ---
Study Background
Rates of anxiety and depression have risen dramatically in the US during the pandemic. In response, the Mental Health Coalition collaborated with experts such as Dr. Marc Brackett, Director of the Yale Center for Emotional Intelligence, and Meta's Data for Good team to research opportunities to better support people with their mental health during these challenging times. 
Through that research, the team identified a critical need to provide people in the US with strategies to improve their day-to-day emotional well-being and manage feelings of hopelessness. The Mental Health Coalition partnered with Meta to create digital programs accomplishing that goal by destigmatizing mental health while driving people to resources. 
---
---
Campaign Strategy
The programs developed into research-informed campaigns delivered on both Facebook and Instagram during Mental Health Awareness Month in May 2022. The campaigns featured ads designed to promote emotional wellbeing with diversified creative and messaging in order to effectively communicate with both a general population audience and a mental health lookalike audience. People could connect with MHC's evidence-based tips and resources through call-to-actions featured on the ad. 
To measure the impact of media on mental health, the Mental Health Coalition leveraged brand lift studies to ascertain people's attitudes towards key help-seeking behaviors and beliefs on the importance of mental health. The brand lift study tested attitudes based on survey responses from a randomized control group compared to a randomized test group of people who saw the Mental Health Coalition ads.
---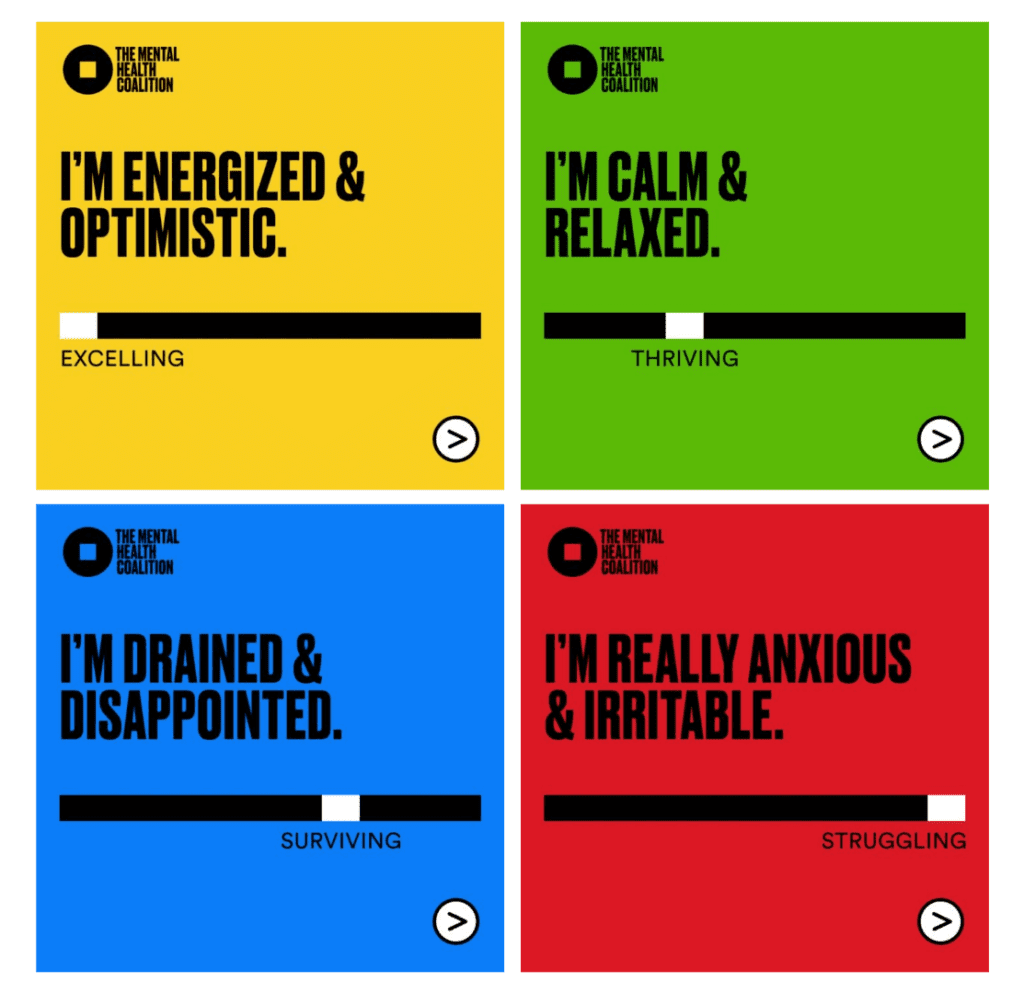 ---
Campaign Impact
The campaigns reached over 19 million people with 96 million impressions on Facebook and Instagram. Through the brand lift study, the team identified statistically significant lift in attitudes towards mental health based survey results.  In total, at least 564,000 people are estimated to have shifted attitudes towards key help-seeking behaviors because of this campaign. 
For the general population, the campaign media resulted in a +3.3pt increase in peoples' beliefs that taking care of emotional wellbeing is important. For the mental health lookalike audience, the campaign media resulted in a +2.3pt increase in peoples' willingness to seek resources for emotional wellbeing. 
These outcomes are meaningful because both campaigns were successful in achieving statistically significant results in improving key attitudes about help-seeking behaviors, particularly for the general population who can often have a neutral or negative reaction to mental health content. The focus on accessible messaging and broad language also performed better with the general population. 
In conclusion, the Mental Health Coalition created and delivered ads consisting of mental health resources and best practices that changed both Americans' willingness to find resources as well as their beliefs about emotional wellbeing. The brand lift study proves that the ability to change sentiment is possible, while being both measurable and scalable.  
"Considering that 1 in 4 people struggle with mental health related issues, and that 2 out of 3 of these individuals never seek professional support (according to the World Health Organization), largely because of its related stigma, we are confident that these findings are transformative and can positively impact the well-being of millions of individuals," says Kenneth Cole, Founder of MHC.
---

---
Future Opportunities
The ability to measure impact of media and reduction in stigma is incredibly challenging offline, especially at scale. Through the partnership with Meta, MHC will continue to develop unique measurement strategies to potentially be applied to other at-risk populations (e.g. eating disorders, PTSD, etc) with the ability to learn quickly and measure outcomes. 
Later this year, the teams will continue their collaboration and roll out another effort designed to build on this success and support more people with mental health in honor of World Mental Health Day.
Through these new insights, we now know that we can quantifiably impact the way people think about their mental health and increase their likelihood to seek care through our work. With an eye toward scaling these learnings and continuing this partnership, we anticipate changing the lives of millions more by changing the paradigm of mental health.
---
Organization Background
The Mental Health Coalition, led by activist and designer Kenneth Cole, is a collection of the leading mental health organizations across the U.S., working together to end silence, reduce stigma, and engage our community to inspire hope at this essential moment. The Mental Health Coalition and Meta have been collaborating for over a year on campaigns, product integrations and programs designed to drive MHC's broader goals of decreasing stigma around mental health and increasing access to their expert mental health support and resources.
Last year, MHC collaborated with Meta on the 121 series which featured influencers speaking about their mental health journeys with their 'one' and a mental health expert. This year, the team built on that success to launch this Emotional Health Mental Health Awareness Month campaign. In addition, MHC members are featured in Facebook's Emotional Health center, which provides scaled access to their expert resources through Meta's platform.